Our rooms in Grand-Pressigny
The rooms of our hotel, Le Savoie Villars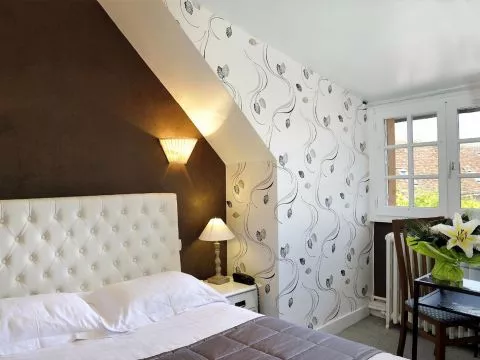 Hotel in Le Grand-Pressigny
The hotel with characterful rooms
The Auberge Le Savoie de Villars is a Logis hotel located in the south of Touraine in Grand-Pressigny near Descartes and La Roche-Posay. This former coaching inn from the greatest hotel traditions has rooms with an elegant, bright, comfortable and contemporary atmosphere.
All our rooms are equipped with:
Flat screen TV
Telephone with direct outside access
Wireless
Hair dryer
breakfast
Tuesday to Friday: 7:30 a.m. to 9:30 a.m.
weekend: 8 a.m. to 10 a.m.